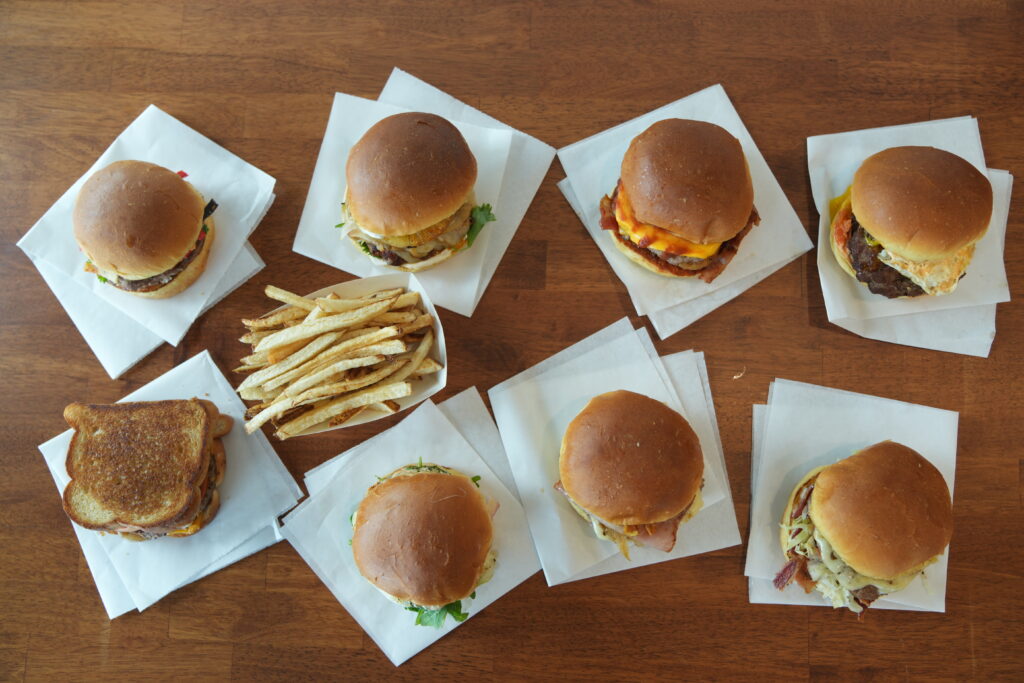 A Burger Adventure Like No Other
World Burgers, the hottest burger destination in Southern California, has officially arrived, turning your regular dining routine into an extraordinary flavor expedition.
At World Burgers, we're rewriting the burger experience, one mouthwatering creation at a time.
Discover What Makes World Burgers a Must-Visit:
Flavors of the World: Say hello to international inspiration. Our burgers are a fusion of cultures, each bite transporting you to a different corner of the globe.
Daily-Made Delights: No shortcuts here. Our sauces and toppings are crafted fresh every day. You can taste the difference!
No Compromises: Our meat is never frozen, ensuring your burger is as juicy and flavorful as it gets.
Sheriff Deputy-Turned-Chef: The heart of World Burgers lies in our owner, a recently retired LA County Sheriff Deputy with over 30 years of service. His passion for creating the perfect burger is evident in every bite.
Affordability: Being a small business, we take pride in providing quality without breaking the bank. Our grand opening prices make every visit a steal! Grand Opening prices for a limited time only, so come in to take advantage.
Coming Soon: A Passport to Burger Bliss!
Get ready for even more excitement – our Passport Reward Program is in the works! Stay tuned for details on how you can embark on a burger journey and earn fantastic rewards.
Join Us Today!
World Burgers is open seven days a week, from 11 AM to 8 PM. Your journey to flavor nirvana begins at 8330 Painter Ave Ste B in Whittier
Don't miss out on this burger craze. Bring your taste buds, your appetite, and your friends to experience the burger adventure of a lifetime.
Visit us online at www.worldburgersusa.com and follow us on Instagram and Facebook for the latest updates, mouthwatering photos, and exclusive offers.
Get ready to Taste the World, one delicious bite at a time, only at World Burgers!
### About World Burgers:
World Burgers is a fresh, dynamic burger joint in Whittier, CA, offering a culinary journey like no other. With a menu inspired by international flavors, daily made toppings, and a commitment to quality, World Burgers takes your taste buds on a global adventure. Experience the burger redefined.